South Africa
10 Days / 9 Nights
Cape Town, Knysna and Kapama Game Reserve
The South Africa family vacation from Adventures by Disney starts in historic Cape Town. It then treks through the charming countryside of George to the shimmering beauty of Knysna before venturing into safari country at Kapama Game Reserve. Answer the call of the wild as you cross paths with big cats and other Big Five game—such as elephant, buffalo and rhinoceros!
Guests traveling to and from South Africa will be required to have birth certificates for their traveling children. Read more here.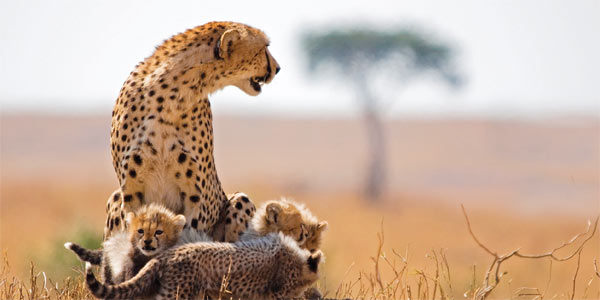 TRIP HIGHLIGHTS INCLUDE:
Three-day safari at the Kapama Game Reserve
Climb aboard a jeep for a private expedition into the bush country in search of the "Big 5" lions, leopards, elephants, rhinos and cape buffaloes.
Dinner with elephants at Knysna Elephant Park
At dinner, interact with the local wildlife as you dine the forest setting of Knysna Elephant Park surrounded by herd of elephants with their young!
Experience Cape Town
Take a cable car ride to the top of Table Mountain, Cape Town for a privately guided hike. Then, descend back into town for a visit to the District Six apartheid museum.
Cape of Good Hope and African Penguins
At the Cape of Good Hope, a funicular train takes you up to Cape Point. Enjoy a short, privately guided hike that offers an excellent vantage point for seasonal whale watching. You'll also enjoy a walk to the beachfront of Simon's Town, whose most famous residents are the enormously charming African penguins and delight in the antics of these adorable birds.
Stellenbosch Wine Tasting
Journey to Stellenbosch, the heart and soul of Cape Dutch wine country, for a hands-on Afrikaans Pastry cooking lesson. Then make your way to the award-winning Spier Winery and its historic estate. Adults indulge in wine tasting while the Junior Adventurers enjoy a lesson in the ancient art of falconry.
Along the Garden Route
With stunning coastal views of the Indian ocean, meet with the primates at Monkeyland, followed by a fascinating visit with a wide array of tropical birds at the Birds of Eden Park. Then enjoy a hike in the Featherbed Natural Reserve over-looking the Knysna lagoon.

Adventure Daily Itinerary
Day One
Arrive at Cape Town
Welkom! Upon exiting customs, you will be met by an Adventures by Disney representative who will escort you to your transfer vehicle. Relax as the driver assists with your luggage and takes you to the Southern Sun Waterfront Hotel.
Table Bay Hotel
Unwind from your journey as your Adventure Guide checks you into this spacious, sophisticated, full-service hotel. Your Adventure Guide can make suggestions for exploring Cape Town on your own.
On Your Own in Cape Town
This afternoon explore Cape Town, the Mother City of Africa that rests beneath the majestic Table Mountain on the edge of sandy white beaches and shimmering azure waves. Roam the picturesque Victoria & Alfred Waterfront as its pathways wind past the city's vibrant cafés and historic sites.
Meals Included: None
---
Day Two
Welcome Orientation and Breakfast
Say goeie môre! ("good morning" in Afrikaans) to your fellow Adventurers during an exclusive breakfast and enjoy an entertaining orientation at the hotel with your Adventure Guides.
Table Mountain Aerial Cableway and Nature Walk*
Weather permitting, ride a motor coach to the lower station of the Table Mountain Aerial Cableway and take an exciting ride to the towering mountain top. Breathtaking views swell beneath and beyond your rotating gondola as you sail skyward to the upper station. Upon arrival at the summit, enjoy a privately-guided nature walk along a series of paved walkways through the fynbos, one of the world's largest floral kingdoms.
*If weather precludes access to Table Mountain, Guests will visit the Kirstenbosch National Botanical Gardens.
The District Six Museum and Lunch
After descending the great mountain, board a motor coach to the District Six Museum for a brief visit that sensitively exposes the injustice and racial intemperance dating from South Africa's bitter apartheid period. From the museum it's a short hop to satisfy your appetite at lunch, where you may choose from a variety of meat dishes or a tasty vegetarian plate from a set menu.
City Walking Tour and Shopping at Greenmarket Square
After lunch, stretch your legs across several blocks of the vibrant city's historic center that includes the greenery of Company's Garden Park, the Houses of Parliament and St. George's Cathedral before culminating at Greenmarket Square, a famed plaza that's home to dozens of colorful stalls featuring a wide variety of crafts and handmade goods from across the African continent. A motor coach then returns you to the hotel where the remainder of the afternoon is yours to enjoy as you wish.
Welcome Dinner at Castle of Good Hope
Enjoy a three-course meal from a set menu in this elegant 17th-century castle famous for its collection of historic artworks and military artifacts. Upon arrival, greet the Cape Town Minstrels as they entertain you with traditional song and dance. After dinner, follow the drummers and dancers outside as their rhythms and movements weave a joyous spell over the crowd.
Meals Included: Breakfast, Lunch and Dinner
---
Day Three
Cape of Good Hope
Board a motor coach to the Cape of Good Hope for a brief photo stop. Amaze at the extraordinary scenery that greeted the 15th-century Portuguese explorers Bartolomeu Dias and Vasco da Gama.
Cape Point
Catch dramatic glimpses of stunning coastal views on a scenic drive to Cape Point. Upon arrival, sail up the slope in a funicular for a brief, privately-guided hike over natural terrain. From the top of Cape Point it's an easy stroll back down a paved nature trail.
Lunch With a View
Savor fresh seafood and other options from a set menu at a restaurant featuring a spectacular seaside view.
Boulders Beach African Penguins
Take a short walk to Boulders Beach, home to the charming African penguins. Spend a few moments delighting in the antics of these adorable birds as they wade and waddle on the white sand beach surrounded by granite boulders and the blue waters of the Indian Ocean.
Celebration of Africa Dinner
Before dining, discover over 1,000 years of legend, history and artistry wrapped in the mystical wisdom of African proverbs. Then get in the groove with an interactive drumming class. Following the class, revel in the lively flavors of modern African cuisine accompanied by traditional Cape Malay flat breads. The evening closes with a celebration of Africa's energy as the masks and music of Malian puppeteers draw you into the story of humankind's connection to the spirit world.
Meals Included: Breakfast, Lunch and Dinner
---
Day Four
Interactive Pastry Class in Historic Stellenbosch
After breakfast at the hotel with your fellow adventurers, board a motor coach to Stellenbosch, the heart and soul of Cape Dutch wine country, for a hands-on cooking class. Learn to prepare Koeksuster, an Afrikaans pastry akin to deep-fried fritters dipped in orange-scented syrup. Devour your fresh creations as you sip Rooibos tea—a famous Afrikaans combination!
Spier Winery
Make your way through the verdant Cape Town countryside to the award-winning Spier Winery, one of South Africa's oldest.
Lunch in the Winelands
Surrounded by the rich South African wine country, you'll enjoy a delectable a la carte lunch among the vines.
Wine Tasting
Adventurers have their choice of activities in the afternoon. Enjoy a wine tasting at Spier's formidable facilities while Junior Adventurers learn about the ancient art of falconry at the Eagle Encounter.
Dinner on Your Own

Take your pick of casual and fine dining establishments. Be sure to ask your Adventure Guide for dining recommendations, as Cape Town offers an amazing range of restaurants that appeal to all kinds of tastes.
Meals Included: Breakfast and Lunch
---
Day Five
Depart for George
Journey on a short flight from Cape Town to George.
Monkeyland
Lemurs, gibbons, capuchins and more! Experience the thrill of Monkeyland, the world's first primate sanctuary where myriad species roam free in a natural, high-canopy forest. Take a guided walking safari through this natural habitat as the monkeys chatter, forage and carry on with their daily monkey business.
Lunch at Bramon Wine Estate
Enjoy a Mediterranean lunch at the exquisite Bramon Wine Estate overlooking the vineyards and an elephant sanctuary.
Birds of Eden Sanctuary Private Tour
After lunch you'll venture next door to the Birds of Eden sanctuary where a large collection of bird species flies free under the netted dome. Delight in the bustle of colorful wings and listen to the bright bird calls echoing through the rich foliage on a privately guided tour.
Dinner on Your Own in Knysna
Once you are settled into your hotel, be sure to ask your Adventure Guides for dinner recommendations at the variety of restaurants in Knysna.
Meals Included: Breakfast and Lunch
---
Day Six
Featherbed Nature Reserve
Board a ferry for a ride across the Knysna Lagoon to the spectacular Featherbed Nature Reserve. Marvel at the scenery as you travel to the mountain top in a cart pulled by a 4-wheel drive Minimog—a bumpy, off-road vehicle commonly used in challenging terrains. The panoramic views of the cliffs will take your breath away! Then walk down trails through the lush reserve until you arrive at the shore for lunch.
Lunch at Featherbed Nature Reserve
Indulge in a buffet lunch of delicious South African dishes under the generous shade of the Milkwood trees.
Afternoon on Your Own in Knysna Quays
Soak up the sun on the short ferry ride back to the Knysna Quays, where you may explore on your own the unique waterfront shops, go horseback riding, take guided nature hikes, relax on the private beach or discover one of the many cafés.
Dinner Included at Pezula
Whether you choose to remain at the hotel or transfer back to Knysna to feast at one of its many great restaurants, dinner is on us tonight! Ask your Adventure Guides for recommendations.
Meals Included: Breakfast, Lunch and Dinner
---
Day Seven
Fly to Kapama
Time to depart the seaside beauty of Knysna for safari country, as you fly from George to Johannesburg. From there, fly to Hoedspruit before you ride in safari 4x4 vehicles to the Kapama River Lodge near Kruger National Park.
Arrive at Kapama River Lodge
Take a brief tour of the game reserve as your Adventure Guides check you in to this luxurious lodge, your home for the next three nights. A light lunch is available from the buffet in the Siyatta Lounge, where massive leadwood tree trunks and an open-beamed thatched roof complete the warm African interior.
Evening Game Drive
Set off in a safari vehicle over natural terrain with a ranger and tracker for an exclusive bush safari in Big Five Country, home to lion, leopard, elephant, rhino and buffalo. "Sundowner" refreshments will be served as you watch the sun set. With a spotlight, the tracker will scan the horizon for the luminous glint of nocturnal eyes. Guests must remain quiet and still during the game drive.
Boma Bush Buffet Dinner
After your evening game drive, be whisked away to a sumptuous outdoor BBQ (known in Afrikaans as a braai), where you can savor exotic and familiar dishes served with fresh African vegetables and grilled meats cooked to order.
Meals Included: Breakfast, Lunch and Dinner
---
Day Eight
Morning Game Drive
Rise and shine at 5:30 a.m. for tea, coffee and rusks (traditional South African biscuits) before an exclusive safari at first light, when the big cats are returning from a night of hunting. Witness the regal stride of an adult lion or an elephant herd foraging in the wilds. When you return to the lodge for breakfast, you may see troops of "talkative" vervet monkeys and striped nyala antelope who live around the lodge. Guests must remain quiet and still during the game drive.
Bead Workshop, Archery and Lunch
Learn traditional and modern beading techniques from a local weaver who deftly demonstrates her expert skills in the craft. Next, nock an arrow and aim true as you study the ancient art of archery with a local expert. Afterwards, return to the lodge for a delicious buffet lunch.
Buffet Dinner and Bush Pizzas
Adults dine around the crackling fire as they enjoy a buffet under the stars in the cozy Rhino Boma. Meanwhile Junior Adventurers join the Adventure Guides and a chef to make their own wood-fired "Bush Pizzas."
Kids Night in the "Snake Pit"
Junior Adventurers enjoy a special treat as they "coil up" in the Snake Pit Lounge with popcorn and watch a Disney movie. Adults can slither in and join them or enjoy a quiet evening to themselves at the lodge.
Meals Included: Breakfast, Lunch and Dinner
---
Day Nine
Morning Game Drive
Rise at 5:30 a.m. to join another exclusive safari as your skilled ranger and tracker seek more thrilling Big Five game, as well as giraffes, baboons and an abundance of bird life. Guests must remain quiet and still during the game drive.
Snakes and Insects Presentation
Join a leading reptile expert for a fascinating and informative presentation with live critters. Prepare to have your preconceptions of reptiles and other crawling creatures changed forever.
Lunch at Lodge
Enjoy a buffet-style lunch at the Lodge.
Bush Walk and Talk
After a short walk, local rangers will teach you how to make ropes, set snares and find edible plants in the bush.
Evening Safari
Venture out to the bush on an evening game drive with your tracker and ranger to catch sight of both beasts and birds. Raise a final glass to the glorious Drakensberg Mountains as they darken in the wake of the setting sun. Guests must remain quiet and still during the game drive.
Farewell Dinner
Gather with your fellow Adventurers at the River Lodge for an African farewell as you enjoy a sumptuous feast prepared by the lodge's talented chefs. The evening's colorful entertainment is provided by a group of local Nyani performers who will delight you with a mix of traditional and modern dancing, drumming and singing that will capture your heart.
Meals Included: Breakfast, Lunch and Dinner
---
Day Ten
Game Drive and Breakfast
Rise at 5:30 a.m. for an optional final morning game drive before your last breakfast in South Africa. Guests must remain quiet and still during the game drive.
Lunch and Transfer to Airport
After a light buffet lunch, board pre-arranged transportation to the airport. Fly from Hoedspruit to Johannesburg and say sala kahle until you return again! A light lunch is served on the plane.
Meals included: Breakfast and Lunch
Trip Overview Details
FLIGHT INFORMATION
Arrive: Cape Town (CPT)
Return: Johannesburg (JNB)
3 Internal Flights Included
ACCOMMODATIONS
Table Bay Hotel
Pezula Hotel
Kapama River Lodge
23 MEALS
9 Breakfasts, 8 Lunches, 6 Dinners
AGES
Minimum Age: 6
Suggested Age: 8+
---
---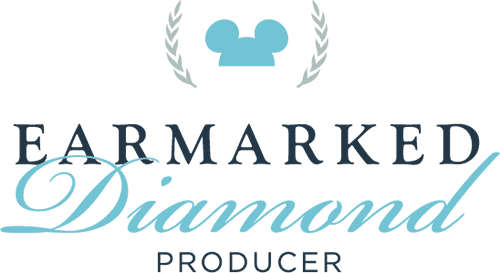 The premier
EarMarked
Diamond status level recognizes top agencies' exemplary sales performance in Disney Vacation Planning.